Developer of Heimlich Technique to Avert Choking Dead at 96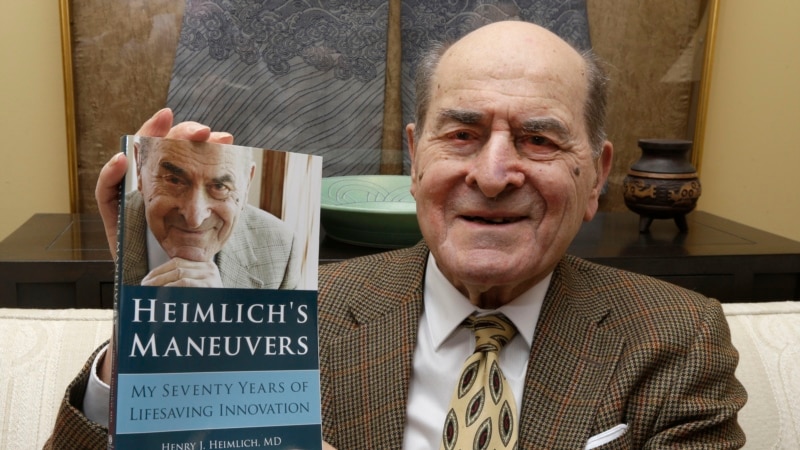 The American surgeon credited with developing the lifesaving Heimlich maneuver for choking victims has died.
Family members said Henry Heimlich died early Saturday at a hospital in Cincinnati after suffering a heart attack days earlier. He was 96.
The son of a social worker in New York state, Heimlich in 1974 was director of surgery at Jewish Hospital in Cincinnati, where he developed the emergency treatment that bears his name. It is used to help people who are incapacitated when their windpipes are blocked by food or other obstructions.
Rescuers applying the first-aid procedure reach around a victim from behind, abruptly and forcefully read more >>>
Source:: VOANews.Com