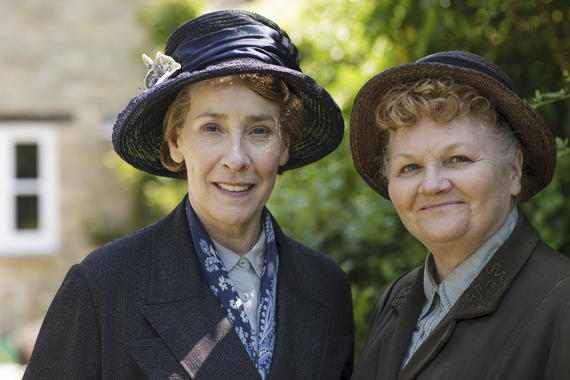 If you thought things got awkward on Downton Abbey last season when Lord Grantham came home early one night and found the weasely art dealer Mr. Bricker in his bedroom putting the moves on Lady Grantham, you learned Sunday night that things can always get awkwarder.
In the Season 6 premiere, Mrs. Hughes, Mrs. Patmore and Mr. Carson discussed marital sex.
Uncomfortable? You could say that. Anne Boleyn was more relaxed on the morning she was beheaded.
Writer Julian Fellowes took so much delight in the whole situation that he broke their discussion into three separate one-on-one vignettes, and read more >>>
Source : <a href=http://www.huffingtonpost.com/david-hinckley/downton-abbey-recap-seaso_b_8910418.html?utm_hp_ref=entertainment&ir=Entertainment target="_blank" title="Downton Abbey Recap, Season 6, Episode 1: Estates Fall and the Old Folks Talk About, You Know, S-x" >HuffingtonPost.Com