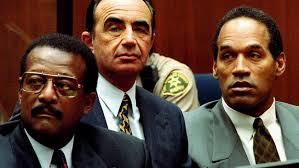 Whoever decided we need to revisit O.J. Simpson's life and murder case with two multi-part television documentaries should now raise his or her hand and explain.
Oh, don't bother. They're here.
OJ: Made in America, a five-part miniseries in ESPN's first-rate 30 For 30 series, will debut Jan. 22 at the Sundance Film Festival before airing on ESPN in June.
FX's The People Vs. O.J. Simpson: An American Crime Story, a 10-part miniseries, starts play Feb. 2.
You could say there's an anniversary somewhere in here, since October marked 20 years since O.J. was found not guilty in the brutal read more >>>
Source : HuffingtonPost.Com