Home
»
General World News
» MTV's Shannara Chronicles Shows Us the Future, and Get This, It's Full of Good-Looking Kids
MTV's Shannara Chronicles Shows Us the Future, and Get This, It's Full of Good-Looking Kids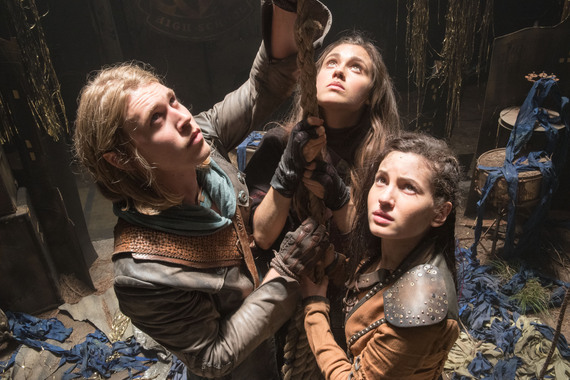 MTV's new Shannara Chronicles (Tuesday, 10 p.m.) may be set thousands of years in the future, but to some of us old-timers, it feels like 1963 all over again.
You remember 1963. Jan and Dean's "Surf City"? "Two girls for every boy. . . . ."?
And that's just how it shakes down in Shannara Chronicles, right? Two girls – royal-blooded Amberle (Poppy Drayton) and scrappy street kid Eritrea (Ivana Baquero) – team up with one guy – geeky but hunky Wil Ohmsford (Austin Butler) – to save the world.
I know. Cool, right?
Actually, it is pretty read more >>>
Source : <a href=http://feeds.huffingtonpost.com/c/35496/f/677060/s/4c9e3c99/sc/27/l/0L0Shuffingtonpost0N0Cdavid0Ehinckley0Cmtvs0Eshannara0Echronicles0Ib0I890A88820Bhtml0Dutm0Ihp0Iref0Fentertainment0Gir0FEntertainment/story01.htm target="_blank" title="MTV's Shannara Chronicles Shows Us the Future, and Get This, It's Full of Good-Looking Kids" >HuffingtonPost.Com