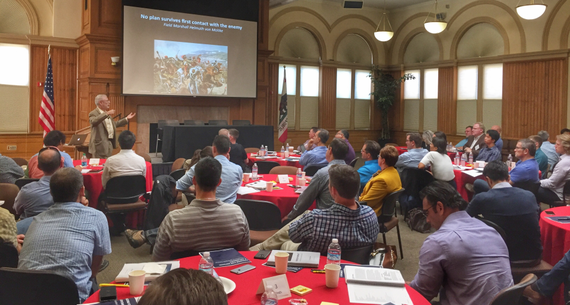 Hacking for Defense is a battle-tested problem-solving methodology that runs at Silicon Valley speed. We just held our first Hacking for Defense Educators Class with 75 attendees.
The results: 13 Universities will offer the course in the next year, government sponsors committed to keep sending hard problems to the course, the Department of Defense is expanding their use of H4D to include a classified version, and corporate partners are expanding their efforts to support the course and to create their own internal H4D courses.
It was a good three days.
———
Another Tool for Defense Innovation
Last week we held our first 3-day <a target="_blank" href="http://www.h4di.org/" read more >>>
Source:: HuffingtonPost.Com