Whitehead Supporter Does Not Believe..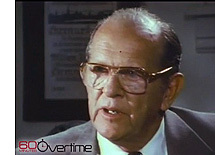 Whitehead advocate, researcher and author, USAF Reserve Major William J. O'Dwyer was a driving force in the attempt in the late 1960's and the 1970's to have Gustave Whitehead recognized as being the first human to fly.
Advocates for the Whitehead claims state that Gustave Whitehead (born 1874 in Germany as "Gustav Weisskopf") flew in a machine he built (his "No.21") on August 14, 1901, nearly two years prior to Wilbur and Orville Wright's history-making flights on December 17, 1901. The great majority of aviation historians find the Whitehead claims utterly lacking believable supporting evidence.
O'Dwyer co-authored the pro-Whitehead book "History read more >>>
Source:: HuffingtonPost.Com