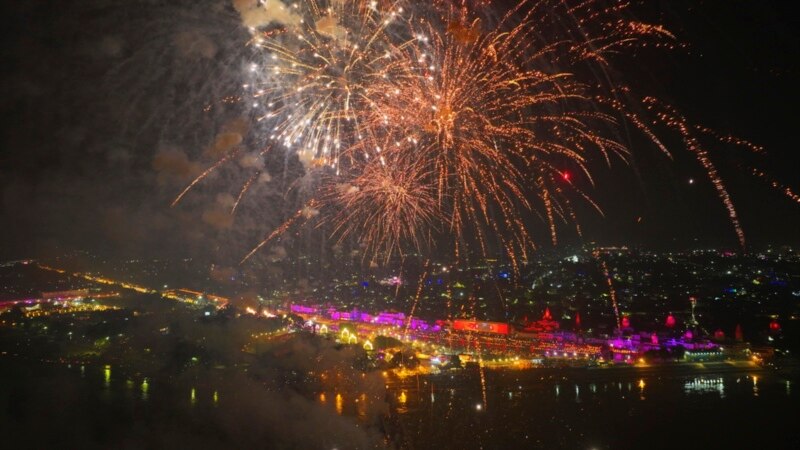 Millions of Indians celebrated Diwali on Sunday with a new Guinness World Record number of bright earthen oil lamps as concerns about air pollution soared in the South Asian country.
Across the country, dazzling multicolored lights decked homes and streets as devotees celebrated the annual Hindu festival of light symbolizing the victory of light over darkness.
But the spectacular and much-awaited massive lighting of the oil lamps took place — as usual —at Saryu River, in Ayodhya in Uttar Pradesh state, the birthplace of their most revered deity, the god Ram.
At dusk on Saturday, devotees lit over 2.22 million lamps and kept details ⇒
BusinessMediaguide.Com portal received this content from this noted web source: VOANews.Com